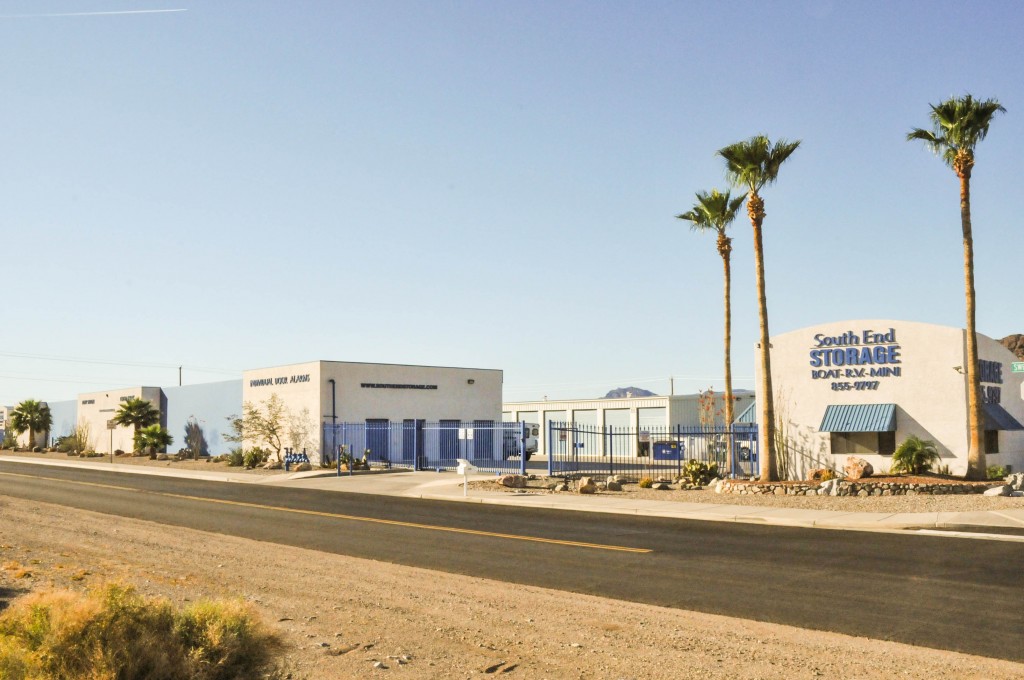 Whether you're looking for boat, RV, or mini storage, South End Storage is the right place for you.
Conveniently located on the south side of Lake Havasu City, our secure, modern facility has all the features you need to store your belongings securely and conveniently.
Our storage features individual unit alarms, fire sprinklers, and 24-hour video monitoring. A personalized pin code lets you access your unit anytime, day or night, and all storage units are equipped with an electrical outlet and individual lighting.
In addition to this, we offer many extra conveniences free-of-charge for our customers: the covered wash-down area, on-site dump station, air station for tires and toys, commercial vacuum and clean restrooms and showers make it easy for you to take care of all the essentials after a long day at the lake. And there's no need to worry if you come by after dark – our entire facility is well-lit for your convenience.
Why else will you love doing business with us? We are fair and friendly, offering prorated rent at move out, no registration fee, and friendly office staff who will make you feel right at home. In fact, nearly 50% of our customers have been with us for over 3 years.
Payment options: cash, check, Visa, Mastercard, or automatic payment via bank.
Give us a call today at (928) 855-9797.