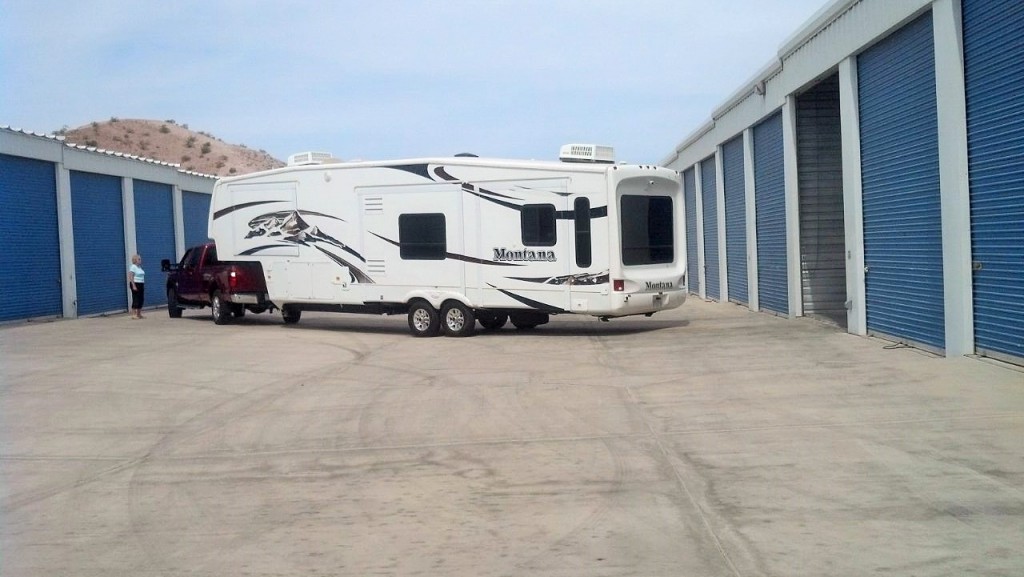 South End Storage was built from the ground up with the needs of boat and RV owners in mind.
The turning bays are between 50 and 60 feet wide, and there is plenty of space between unit rows to easily maneuver in and out of your storage space.
All our driving surfaces are solid concrete slabs, so there's no risk of sticky asphalt in summer or of gravel getting your boat or RV dusty before you store it.
In addition to that, we have everything you need to get your boat – and yourself – cleaned up after a weekend at the lake. Rinse off your boat or RV in our covered wash-down area, empty the holding tank at our on-site dump station, and get the sand off your feet in our enclosed shower before driving home. There's also a vacuum and air station near the entrance in case you need them – all free of charge.
We have units up to 14′ x 45′ available – please give us a call at (928) 855-9797 to discuss your exact needs.